Our
Mobile
Wind
Turbine
Tower
The turbine tower can be purchased just as the tower leaving you to add the turbine and electrical system of your choice. This provides you the freedom to fit out your tower as you see fit.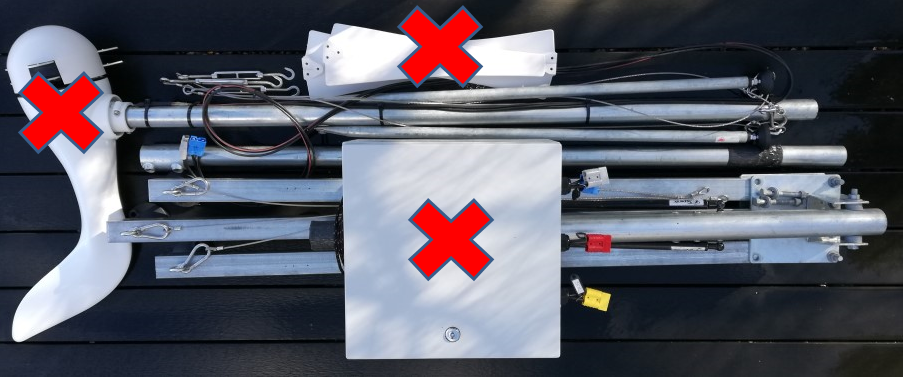 Turbine
Tower
Specifications
Tower is constructed primarily from glavanised steel for strength and corrosion resistance. All guide wires and guide wire fittings are 316 stainless steel.
Tower Legs: 1800mm x 50mm x 50mm square galvanised steel
Tower Pole Lower Section: 1200mm x 60mm galvanised steel
Tower Pole Upper Section: 2 x 1500mm x 40mm galvanised steel
Total Height from Ground: 4350mm
Total Size Folded up for Transportation:  L: 1900mm W: 200mm H: 300mm
Approximate Weight: 25Kg
If we don't have any in stock (we try to maintain a limited stock) they take about 1-2 Weeks to build. They are built onsite at Mannerfarm with strict oversight from the executive team. Delivery charges are calculated on placement of an order but we are working on a shopping cart system so delivery can be automatically calculated. Please bear with us while we get that up and running.
Cost
Less
Delivery
Charges:
AUD$899
To place an order please send us a request via our contact page.